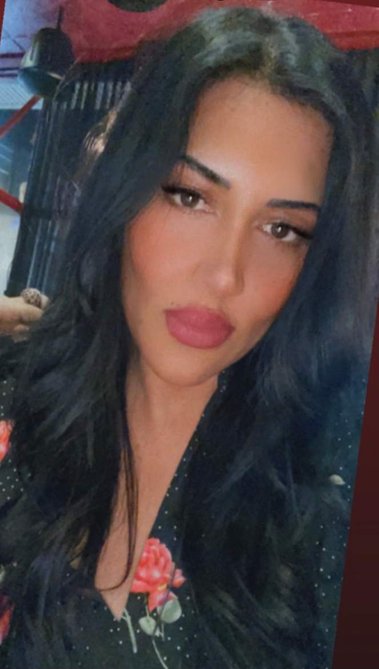 It is very rare that most of us get to live out the things we loved to do as a child, and make a living from it, in our adult lives. Celebrity make-up artist Nil Muir is a prime example of that possibility. After graduating from college, she worked in the Telecom industry in Corporate America for several years, before leaving to pursue a career in the entertainment industry.
With a love for the natural side of beauty, Nil takes a liking to enhancing what her client possesses naturally, while maintaining their individual identity. She strongly believes that every woman is beautiful in her own way. "Make-up is an art and the face is the palette," she says. "I love making transformations and bringing out the inner beauty of people."
Her client base now ranges from DJ/Songwriter, Record Producer David Guetta and Sarah Hyland of Modern Family to Rapper and TV Host 2 Chainz, and hundreds of others. In addition to being an in demand artist, and being fortunate to travel overseas for her work, Nil makes on air appearances on various television news shows, make-over shows and sites as a trusted beauty expert, giving the latest beauty tips and trends. She is a regular contributor for E-how beauty, as well for different online magazines. In between her busy schedule, she donates her time to various charities including Little Flowers, Inner City Outings, Tickled Pink, The Center for Discovery, Stand up for Heroes, Susan G. Komen for the cure, and the Somaly Mam Foundation.
Though deemed a celebrity make-up artist, she remains humble and grounded, despite all the attention she receives. This, along with her natural talent, will undoubtedly be an asset to her longevity and consistency.
CLIENTS:

Adam Rapoport
Alex Guarnaschelli
Alicia Keys
Alyson Stoner
Amanda Seales
Andrea Bocelli
Andy Richter
Annabelle Selldorf
Anna Scott Carter
Annie Illonzeh
Anya Fernald
Breal (Cypress Hill)
Beth Stern
Big Sean
Black Rob
Bob Harper- Biggest Loser
Bobby Lee
Brad Garrett
Bre - America's Next Top Model
Bryshere Gray- Empire
Candice Patton (The Flash)
Caprice Crane - Author/Writer
Celtic Woman
Charlotte Mc Kinney
Cheech Marin
Chloe Flower
Christina Milian
Ciara
Clive Davis
David Guetta
Deepak Chopra
Dennis Haysbert
Diplo
Dorothea Bon Jovi
Dram
D-Trix
Edie Falco
Emily VanCamp
Erin Elmore - The Apprentice
Eugenia Ulasewicz-Burberry
Fortune Feimster
Gabbie Hanna
Gad Elmaleh
Gata
Gemma Stafford
George Clinton
Geoffrey Zakarian
Guillermo Diaz (Scandal)
Hayley Westenra
Haylie Duff
Holly Cole - Blue Note Records
Hope Solo
Ivan "Flipz" Velez
Iris Apfel
Jake Choi
Jake Smollett
James Mc Teigue
James Van Der Beek
Jarobi White ( A Tribe Called Quest)
Jason Beghe
Jeremy Ford
Joel Mc Hale
Justin Sutherland
Ken Marino
Keri Glassman
Kevin Heffernan
Kevin Nealon- SNL
Kim Raver - Gray's Anatomy
K'naan
Kristen Kish
Jason Smith
Jenn Brown- American Ninja Warriors
Jesse Lee Soffer
Jezebel
Jimmy Fallon
Jonathan Mannion-Director
Joseph Gannascoli (the Sopranos)
Julie Benz- Dexter
Jussie Smollett - Empire
Kristin Kreuk- Smallville
Lalou
Lance Bass
Laurianne Gibson - Choreographer
Lawrence Hilton-Jacobs
Leigh Blake
Leighton Meester
Lorraine Bracco-The Sopranos
Ludo Lefebvre
Marcus Samuelsson
Mark Dacascos
Marque Richardson
Marvin "Krondon" Jones
Matt Steffanina
Michael Chiarello (Food Network)
Michael Chiklis
Michael Michele
Michael Sheen (Masters of Sex)
Michael Simon - Food Network
Michael Tiddes
Michael Peele
Nancy Silverton
Nate Appleman
Neal McDonough Desperate Housewives
Nick Young- La Lakers
Noreaga
Patrick Robinson
Patty Ann Romero
R. Kelly
Rascal Flatts
Ray Kurzweil
Rachel Leigh Cook
Rasheeda
Richard Blais
Robert Herjavec- Shark Tank
Ron Funches
Robin Shou
Roy Choi
2 Chainz
Sarah Hyland - Modern Family
Scott Conant
Shaggy
Shenae Grimes - 90210
Simon Majumdar - Food Network
Steve Lemme
Stuart Weitzman

Tanika Ray
Taraji P. Henson - Empire
Tyga
Tika Sumpter
Tom Arnold
Tommy Chong
Usher
Vanessa Wiliams
Vernee Watson
William Packer
Yaya DaCosta
Yvette Nicole Brown


British Airways
Bad Boy Entertainment
Banana Republic
BET
Burberry
Catherine Malandrino
Chanel
Christian Lacroix
Coach
Cole Haan
Crabtree & Evelyn
Culture & Commerce
Dana-Maxx
Delias
Disney
DNA Inc.
Donna Karan
E! Style Network
Gap
Gata
Guess
Hilton Hotels
Jason of Beverly Hills
J Crew
Jetblue Airways
Kmart
Limited Brands
Loreal
Madd Chadd
Madewell
Magaschoni
MOP
Movado
MTV/TRL/Daily News
Multi-media Plus
New York & Company
Next Iron Chef
Nierman Weeks
nuBest
Oprah Magazine
Oribe
Price Waterhouse Coopers
Ralph Lauren

Somaly Mam Foundation
Sony/BMG
Tibi
Todrick Hall
TODA
Tumi
Tommy Hilfiger
Ultrafemme
VH1
Victoria's Secret
Walmart
Warnaco